An unforgettable day at VietFish 2023!
23 August 2023
This morning (August 23, 2023), Deputy Minister of Agriculture and Rural Development, Mr. Phung Duc Tien, paid a visit to Vinh Hoan's exhibition booth at Vietfish Expo 2023. He had time to meet Madam Truong Thi Le Khanh together with the board of directors of Vinh Hoan Corp. and experience our products.
They also shared valuable information about new products as well as future plans which expressed the desire to develop and enhance a stable and sustainable aquaculture economy.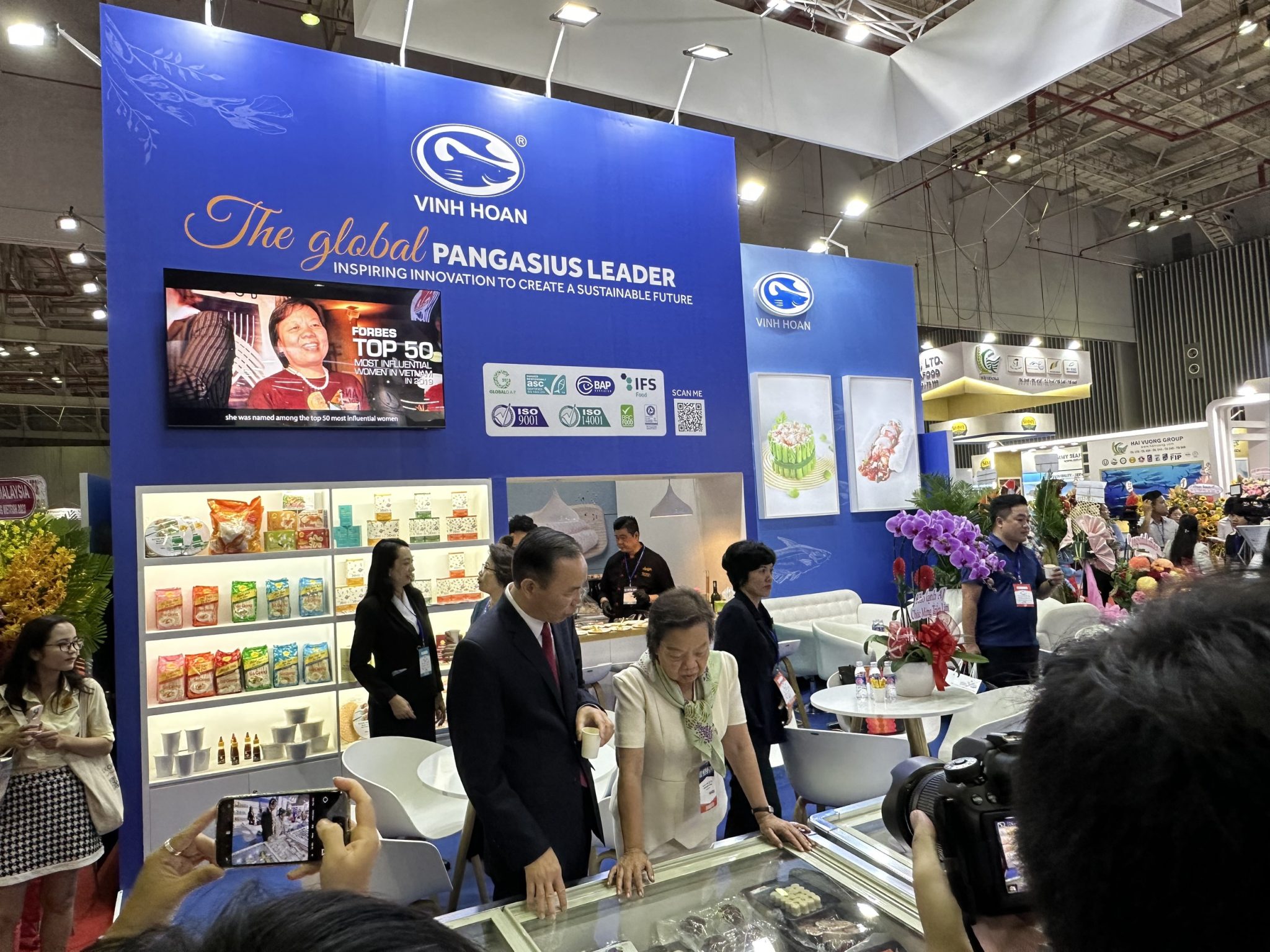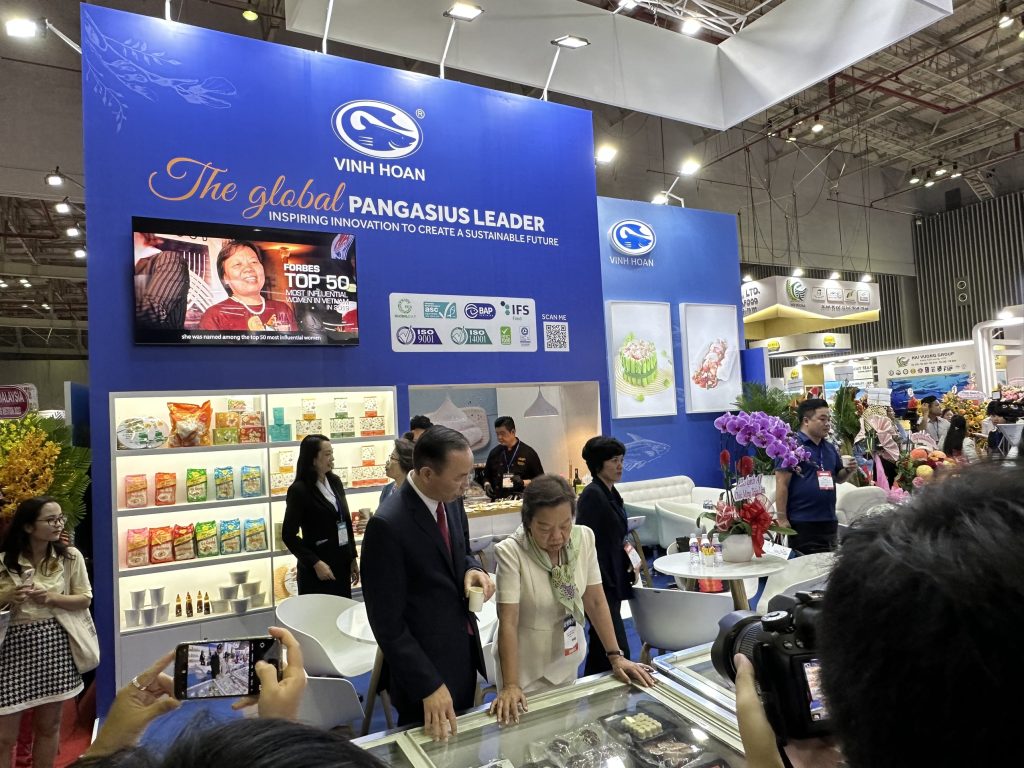 Let's visit Vinh Hoan's booth and enjoy various interesting products at:
🔹 Venue: SECC, 799 Nguyen Van Linh, Ho Chi Minh City, Vietnam
🔹 Booth: Gold 5
🔹 Dates: August 23-25, 2023
Vinh Hoan's booth will have an area for chefs to prepare dishes for visitors on August 23-24.
Come join the expo and meet us!