Vice-Chairman of the National Assembly Tran Quang Phuong visited Vinh Hoan and gave Tet gifts to Vinh Hoan's workers
08 February 2022
In 2021, Vinh Hoan was honored to welcome many delegations from the government to visit the company and factory, as well as recognize and appreciate the company's efforts in stabilizing production amid the COVID 19 pandemic situation. Most recently, on the afternoon of January 13, a delegation of the National Assembly led by Senior Lieutenant General Tran Quang Phuong – Vice Chairman of the National Assembly had visited Dong Thap province. On this occasion, the delegation went and visited Vinh Hoan corporation and gave Tet gifts to our workers.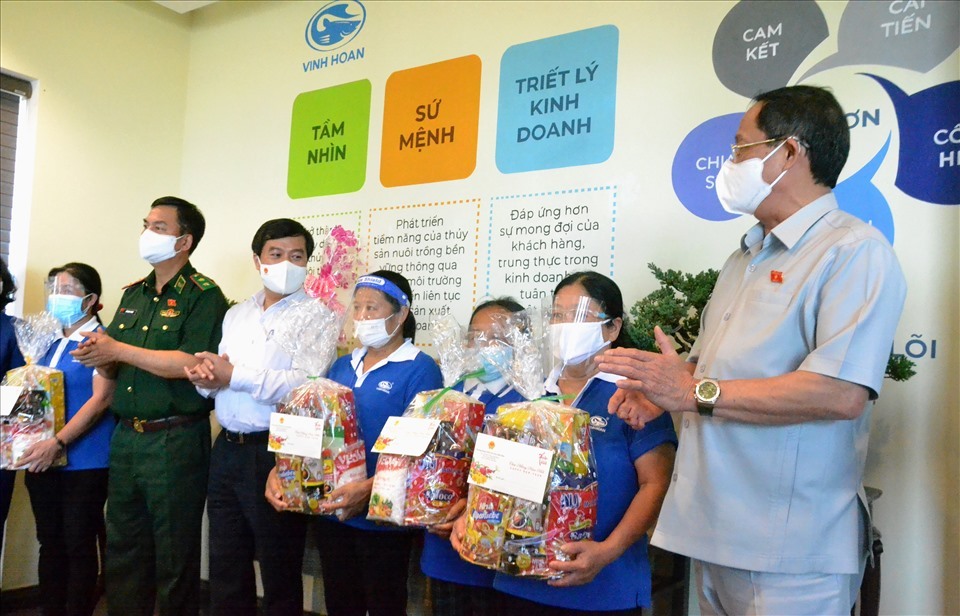 During the working session at Vinh Hoan, the Board of Directors reported to the Vice Chairman of the National Assembly on the stable situation of maintaining production of the company during the outbreak of the COVID-19 pandemic. In which, there are policies that contributed to the stability of the company, jobs for workers and stabilize the production and business situation in the country.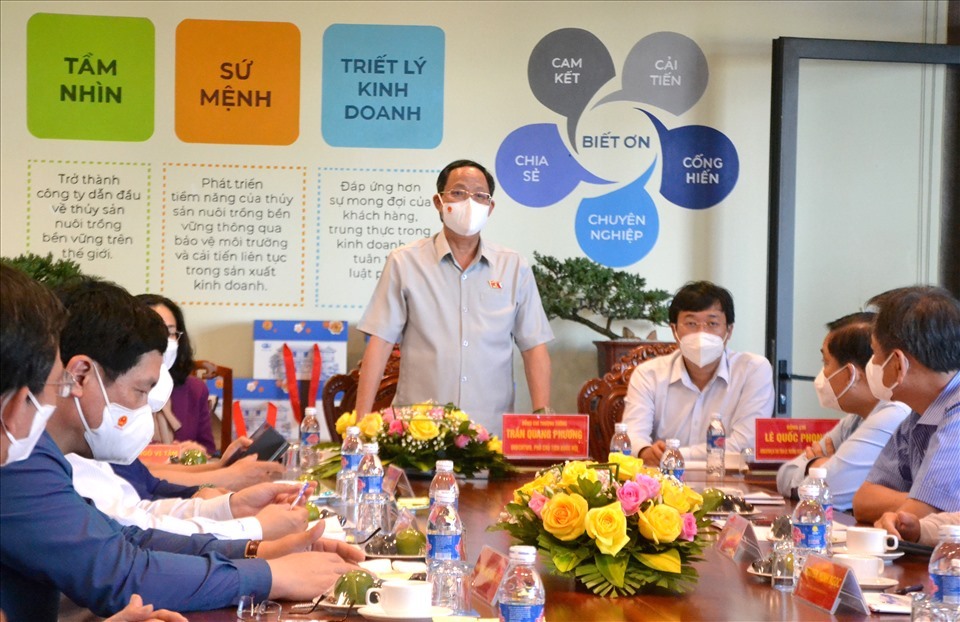 Senior Lieutenant General Tran Quang Phuong highly appreciated the company's efforts to take care of the physical as well as the spiritual life of workers, especially the workforce involved in "3 on-site" and "4-on-the-spot" production. Vinh Hoan has had good treatment regimens for employees working during the COVID-19 outbreak in terms of both diet, salary, and bonus.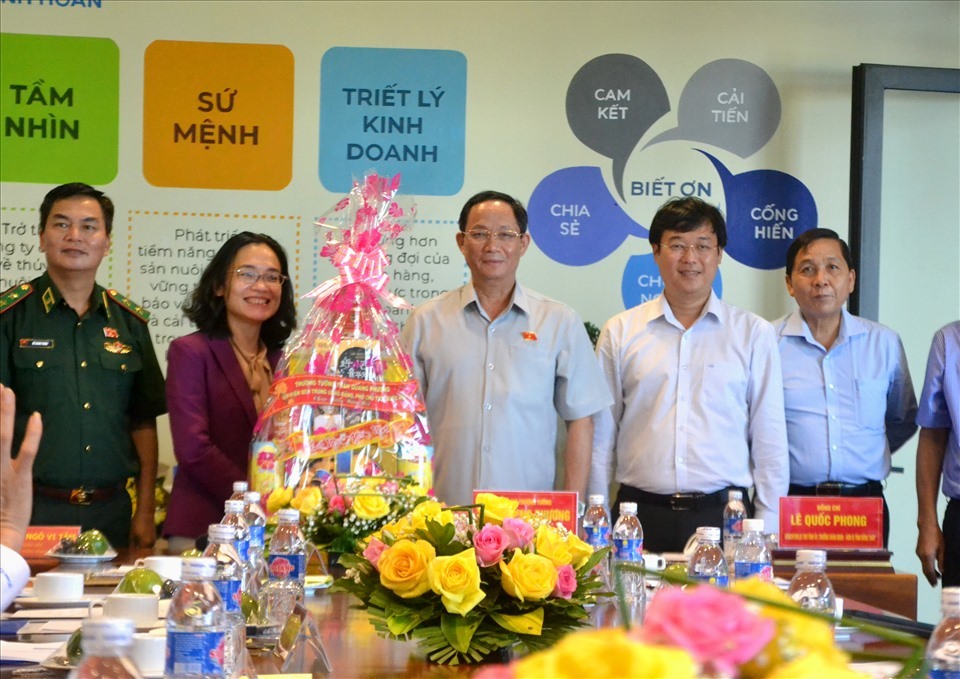 On behalf of the National Assembly, Senior Lieutenant General Tran Quang Phuong gave gifts and put his faith in Vinh Hoan Corporation to continue promoting internal resources and advantages, applying technology in production and business to achieve success in both the domestic and international markets. Vinh Hoan's foundation is increasingly solid to create more jobs and stabilize the lives of workers.