Vinh Hoan Corporation's Chairwoman attended Vietnam Aquaculture Round Table Series 2018
23 November 2018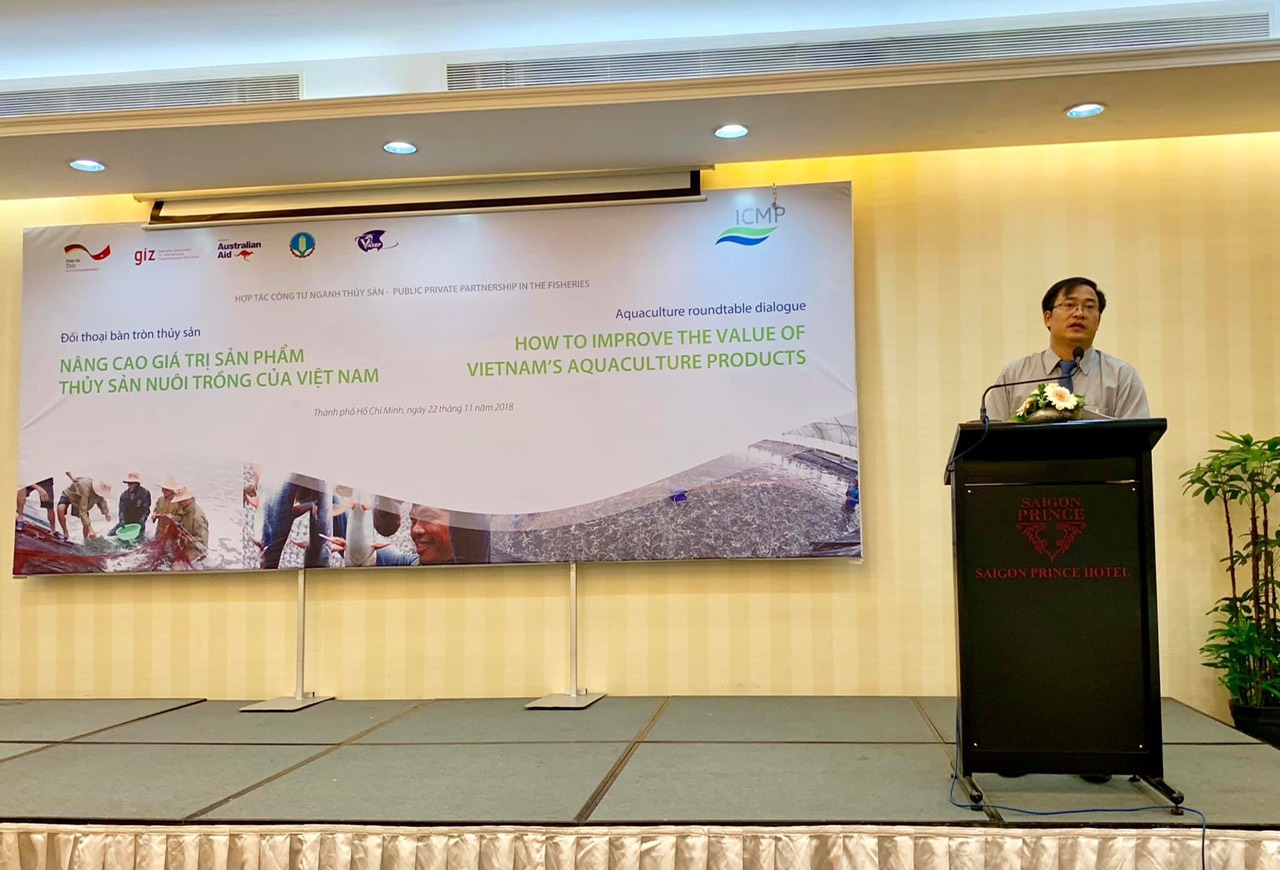 On November 22, Mdm. Truong Thi Le Khanh – Vinh Hoan Corporation's Chairwoman attended Vietnam Aquaculture Round Table Series 2018 (TARS 2018) hosted by Vietnam Association of Seafood Exporters and Producers (VASEP),GIZ Energy Support Programme and Directorate of Fisheries.
TARS 2018 address a range of topics, from the current state of Vietnam 's aquaculture sector, to new approaches for improving production, higher level of control, productivity and cost efficiency, and seek to transform the future of the sector.
Participants, including experts and key stakeholders from the industry shared knowledge, exchange insights and experiences at the conference. Mdm. Khanh represented Vinh Hoan Corporation to placed the improving varieties to farming and processing technologies as the most important issue in ensuring quality of products.  Hence there is a need to adopt advanced production technologies, automate processing, diversify products and strengthen linkages among stakeholders. In addition, enterprises should pay due attention to by-products and invest more in processing to raise the value for the sector.
Truong Dinh Hoe, General Secretary of the Vietnam Association of Seafood Exporters and Producers (VASEP), said the Government should zone areas for aquaculture and processing plants and identify what species to breed with a focus on encouraging closed production models, linkages in production chains and adoption of modern technologies to improve productivity and reduce costs.
The sector should acquire aquaculture certificates demanded by large import markets, further clamp down on the use of chemicals and antibiotics, and develop brands, he said.
The fisheries industry earned 7.4 billion USD from exports in the first 10 months of the year and will surely meet the full-year target of 9 billion USD, Hoe said. Shrimp exports are expected to be worth 3.8 billion USD and tra fish, 2.2 billion USD, he said.
(Source: VASEP)