Vinh Hoan held the groundbreaking ceremony for Thanh Ngoc Agriculture Food Company Limited in Dong Thap province
13 January 2022
On January 8, 2022, Vinh Hoan Corporation celebrated the groundbreaking ceremony for the Thanh Ngoc agriculture processing factory located in Cai Tau industrial zone, An Nhon, Chau Thanh district, Dong Thap province. Secretary of Dong Thap Provincial Party Committee Le Quoc Phong, Chairman of Dong Thap Provincial People's Committee Pham Thien Nghia also attended the groundbreaking ceremony.
Located in a position considered the center of the raw material area of the Mekong Delta, Thanh Ngoc factory will have cold storage system up to 700 tons and raw material storage area of about 1,000 tons. In phase 1, the factory's capacity will be approximately 150 tons of raw materials per day, producing about 23,000 tons per year, which mainly offer locally agricultural products such as red flesh dragon fruit, pineapple, mango, and seedless lemon. The main product lines are freeze-dried, concentrated juice, dried, frozen, and fresh products.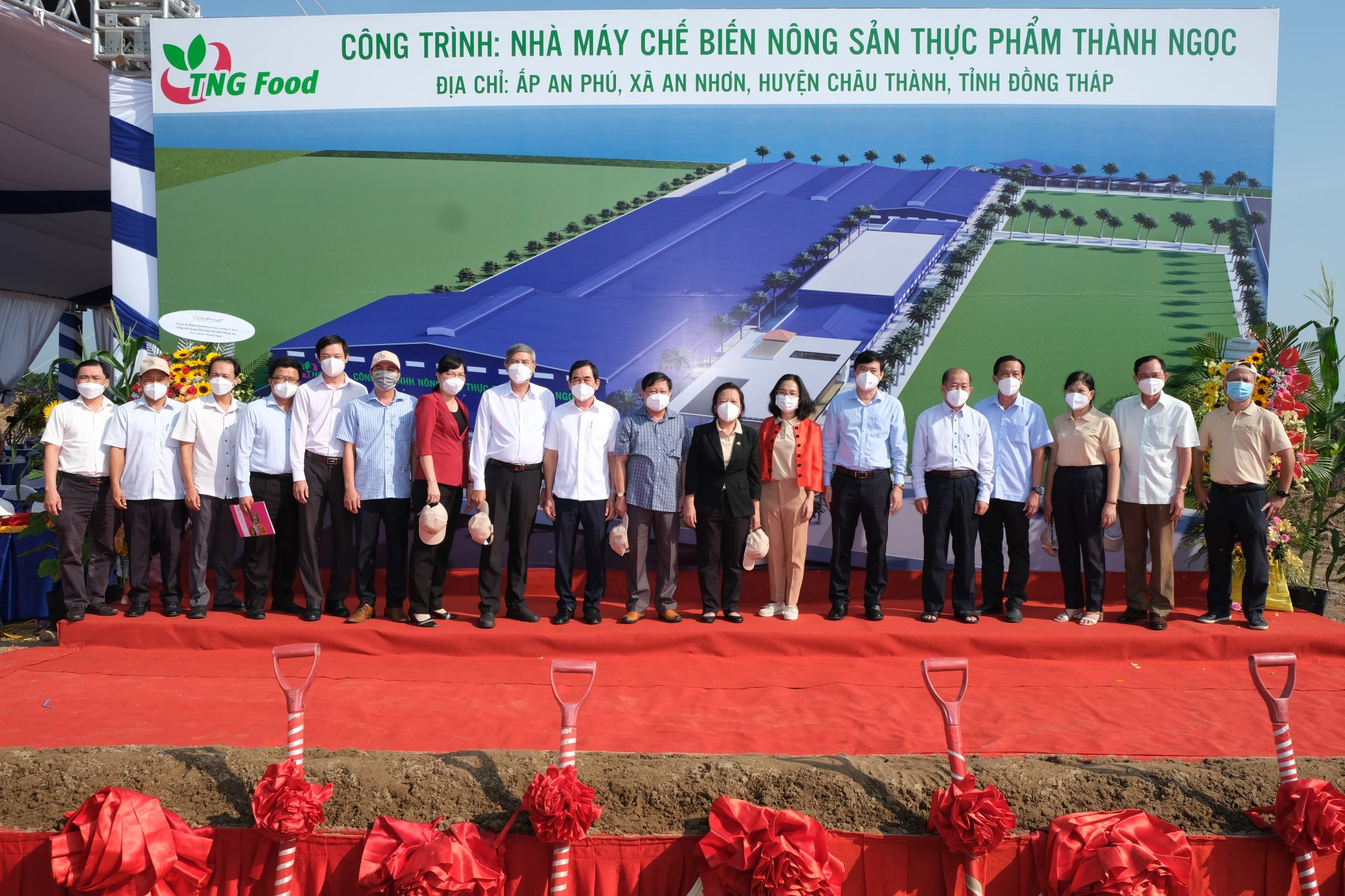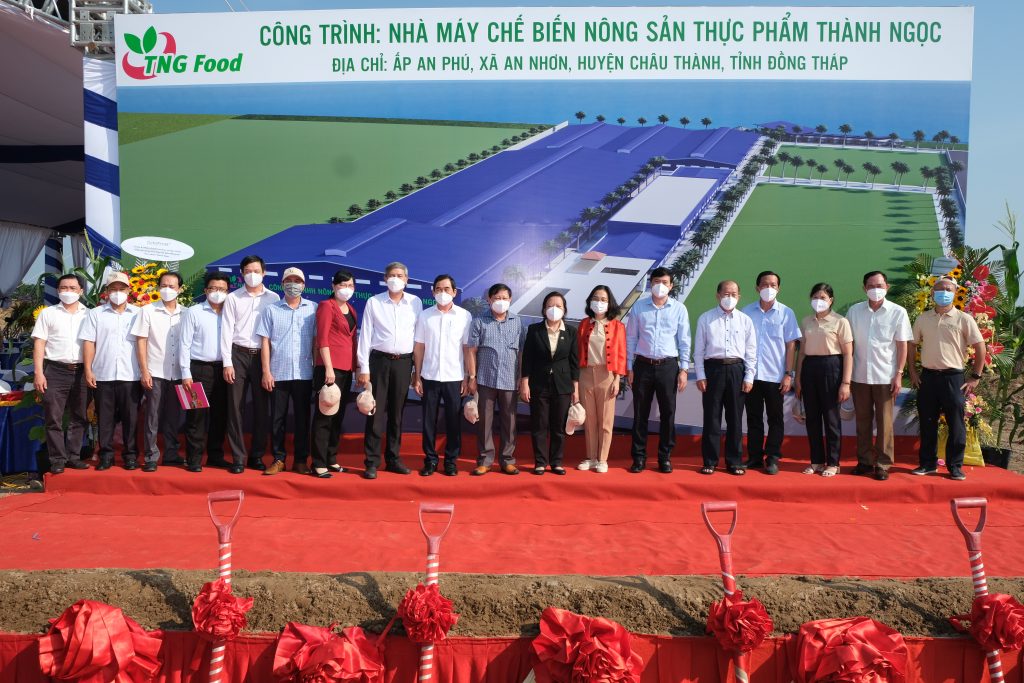 The factory has a total investment capital of 500 billion VND in phase 1 and is expected to be put into operation by the third quarter of 2022. This project is also the first in a series of projects and events to celebrate the 25th anniversary of Vinh Hoan Corporation. 
"Thanh Ngoc is the first business unit to apply high technology to produce and process agricultural products on a large scale. With advanced technology, we are committed to create premium and high-quality products to export to major markets such as Europe and the United States." – Founder and Chairwoman of Vinh Hoan Corporation, Madam Truong Thi Le Khanh, said.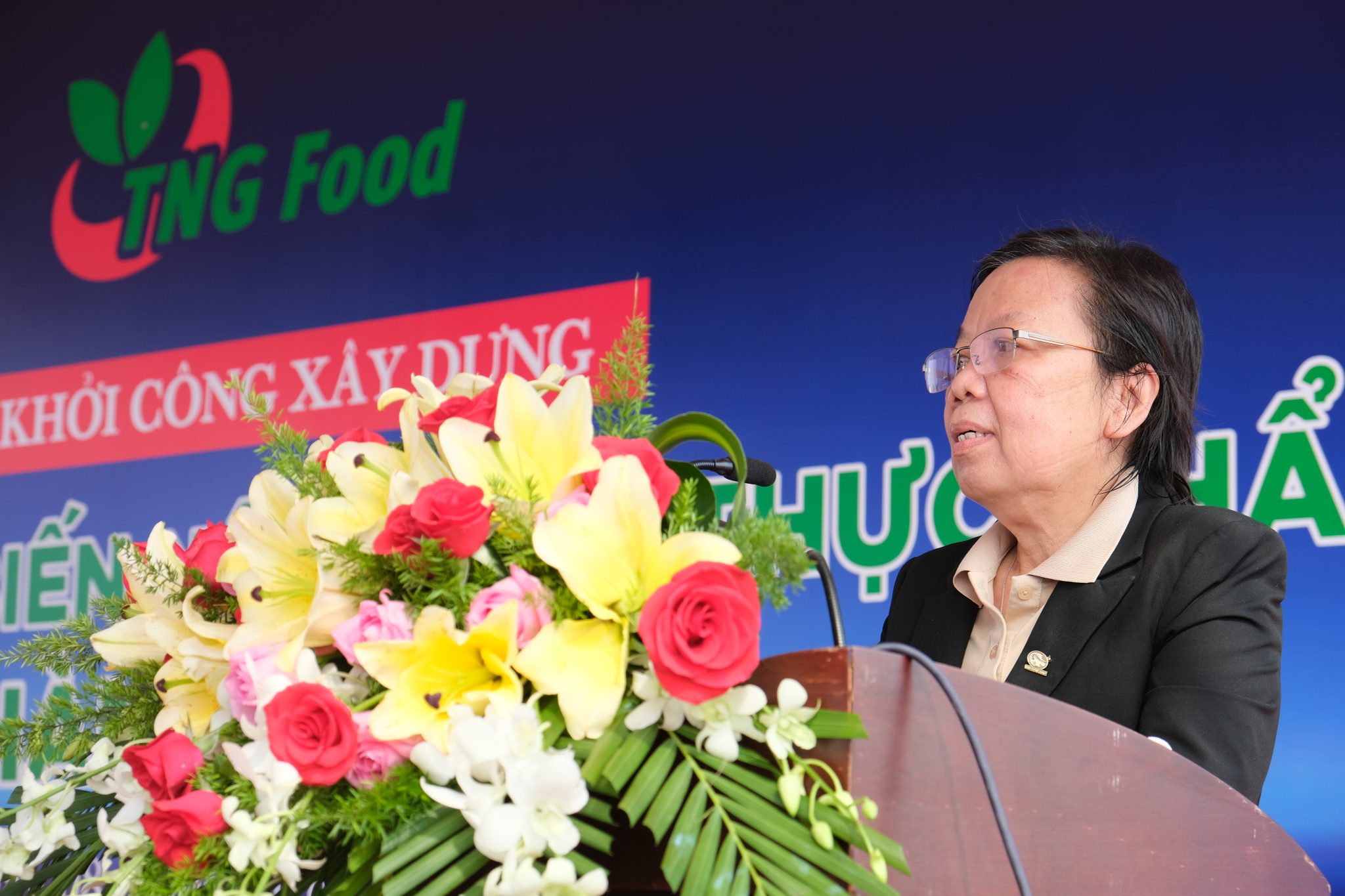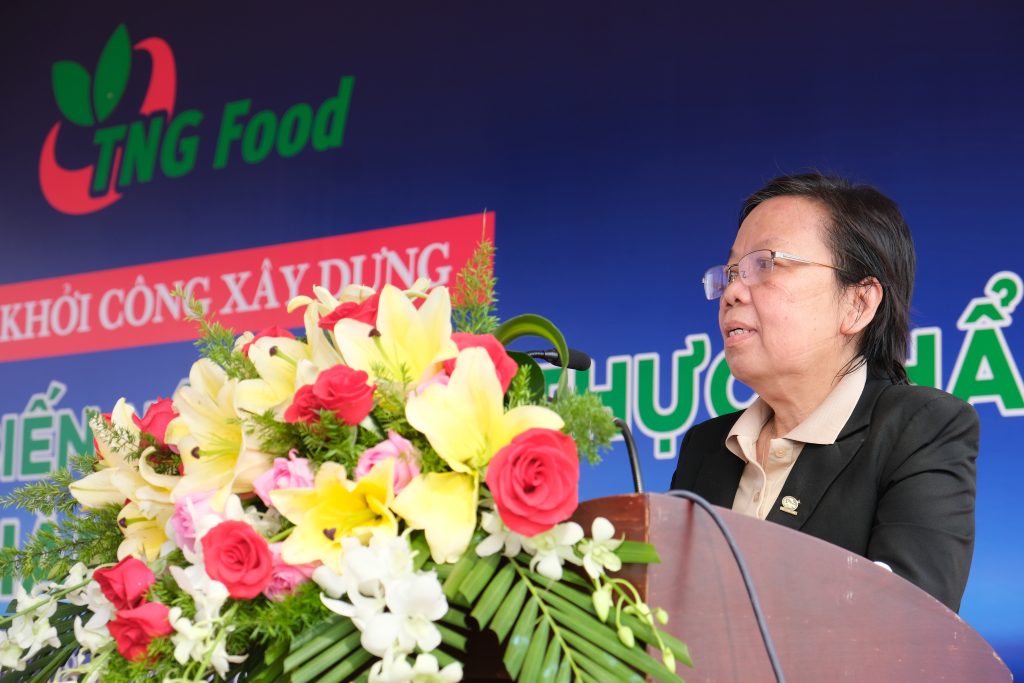 Chairman of the People's Committee of Dong Thap province Pham Thien Nghia said that the Thanh Ngoc Agriculture Food Company would contribute to complete the agricultural production value chain and create jobs for local workers. Mr. Pham Thien Nghia suggested that localities should continue to pay attention, support, and create the best conditions for the project to complete the construction soon and begin operating.
See more photos from the event below