Pangasius Surimi: A Smart Seafood Solution For More Profit
17 July 2023
Discover the value of Pangasius Surimi, a smart seafood solution for increased profitability. Explore its benefits and learn why it's becoming a popular choice for maximizing profits in the seafood industry.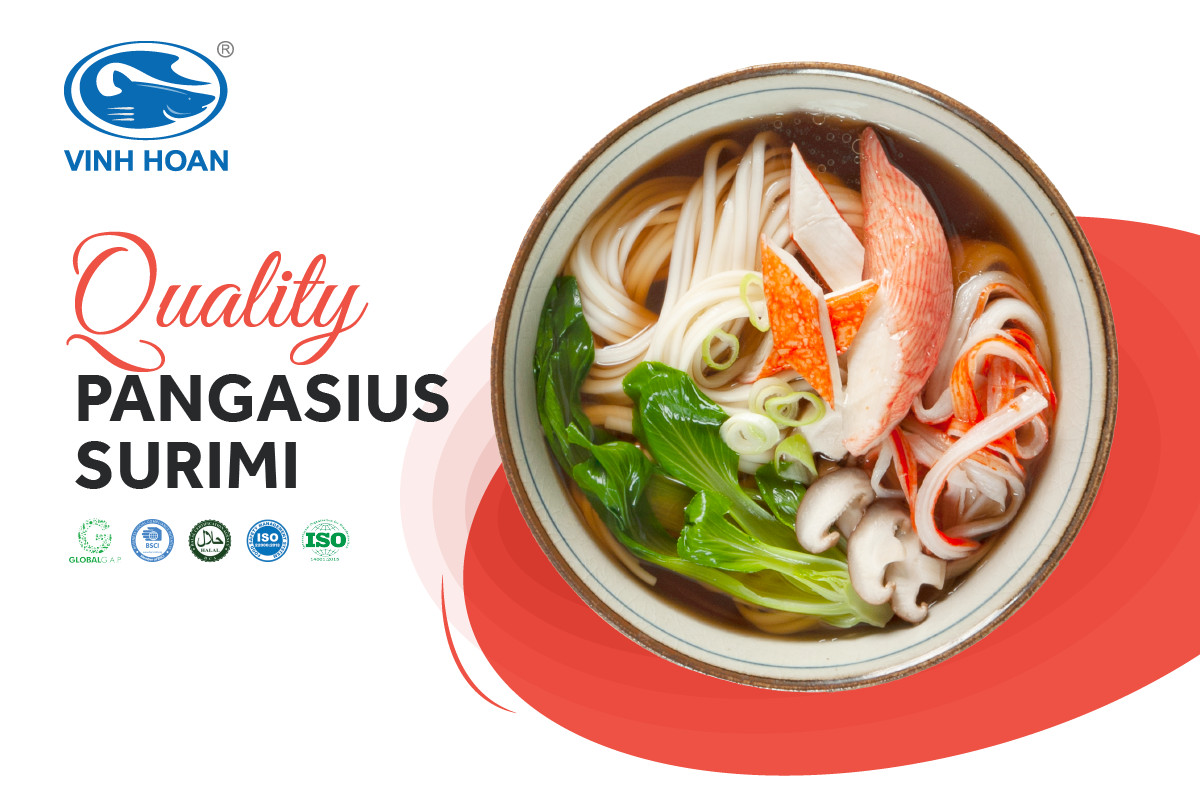 At Vinh Hoan, we're thrilled to be your go-to source for the finest surimi products. With our innovative technology and delicious pangasius fish, we have enhanced our surimi's flavor, high gel strength, and whiteness, ensuring delightful culinary experience. Through a specialized washing and dewatering process repeated up to three times, we have remarkably reduced saturated fat content. This means you can enjoy our surimi products without compromising health or taste. We provide you with the finest surimi options that meet your expectations regarding quality, flavor, and nutritional value.
Table of Content:
Pangasius Surimi Block

 

Pangasius Crab Stick

 

Pangasius Surimi: Smart Seafood Solution for more profit
PANGASIUS SURIMI BLOCK  
At Vinh Hoan, our surimi blocks are produced using our finest fish. We ensure the moisture content, high nutritional value, and desired texture and taste of surimi after decanter and centrifugal separation of fat and water. Additionally, our surimi blocks' consistent texture, flavor, and appearance ensure that your seafood creations maintain a high standard, delighting your customers with every serving. We meticulously control every step, from sourcing the raw materials to the final packaging, to deliver a consistently excellent product. 
The versatile nature of our surimi product allows foodservice professionals to unleash their creativity and develop a wide array of seafood-based dishes, from sushi rolls to seafood salads, soups, and beyond.  Our surimi blocks are an excellent source of high-quality protein for an easy, economical, and cost-efficient way to enhance your wide variety of product portfolio.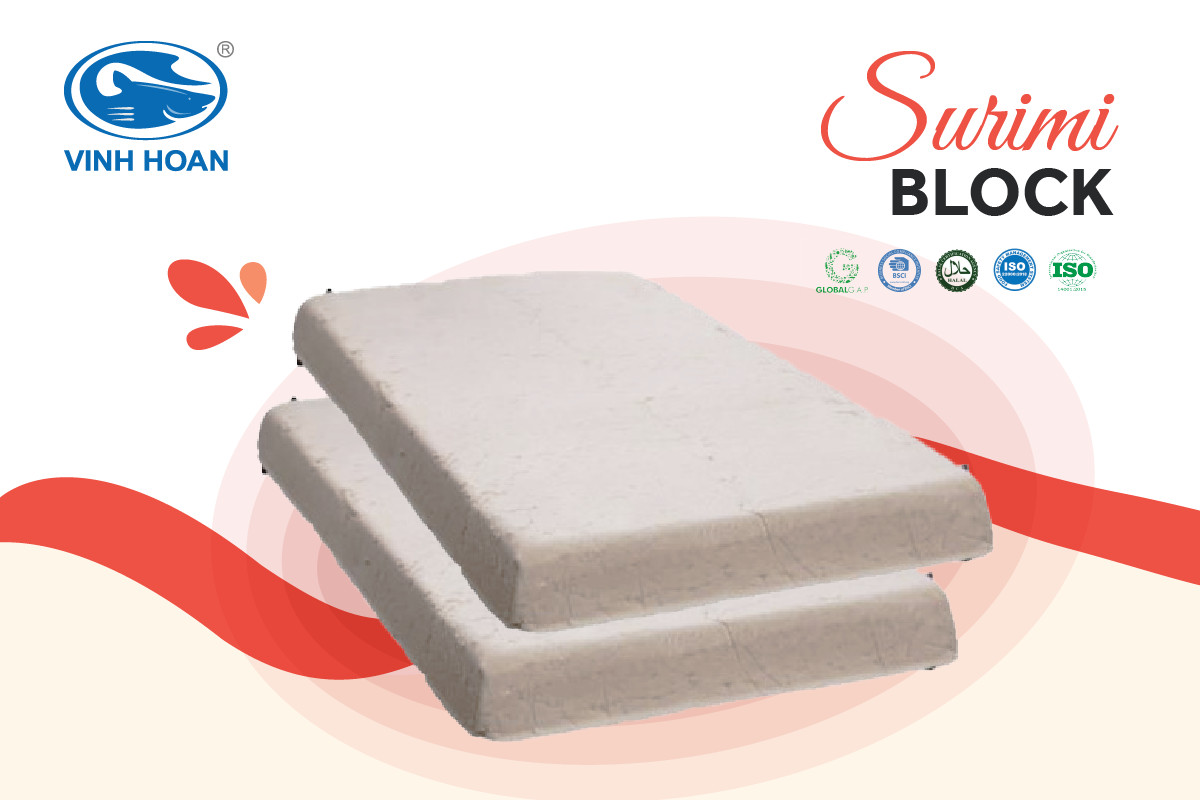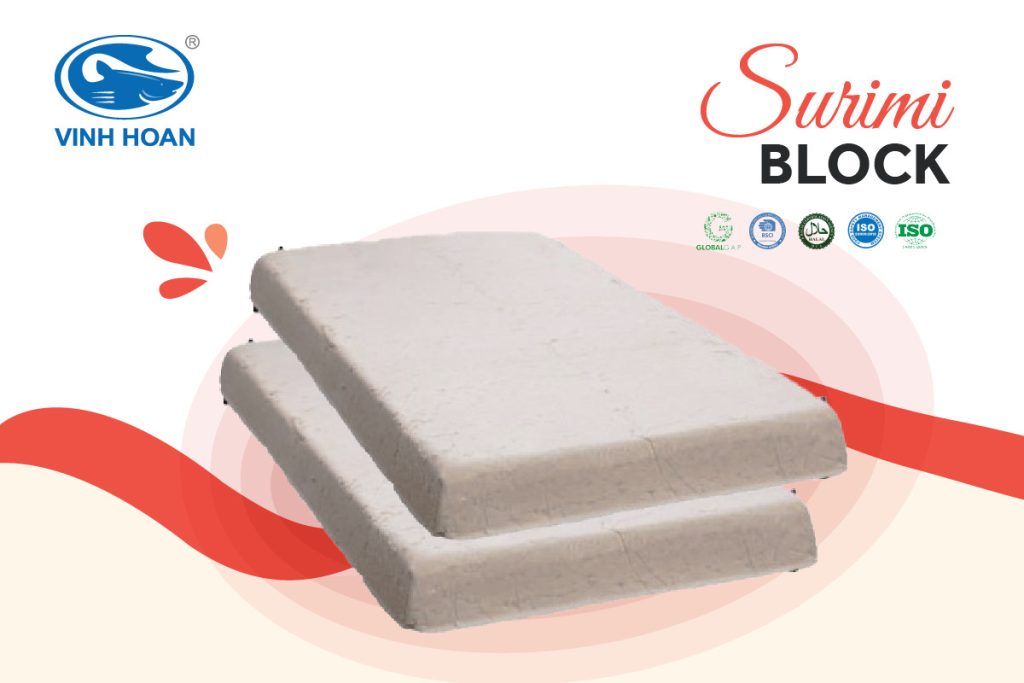 PANGASIUS CRAB STICK
Beside pangasius surimi block, we offer various forms of pangasius crab stick. Our commitment to innovation drives us to leverage the latest advancements in seafood processing technology. We control temperature, pressure, and blending through state-of-the-art machinery and equipment, guaranteeing uniformity in our surimi crab sticks. This attention to detail ensures that every surimi crab stick delivers consistent quality for any scale serving. To elevate the flavor profile of our surimi crab sticks, we incorporate a thoughtfully curated blend of seasonings and natural ingredients. We create various products that can be enjoyed as is or easily customized to suit specific culinary preferences.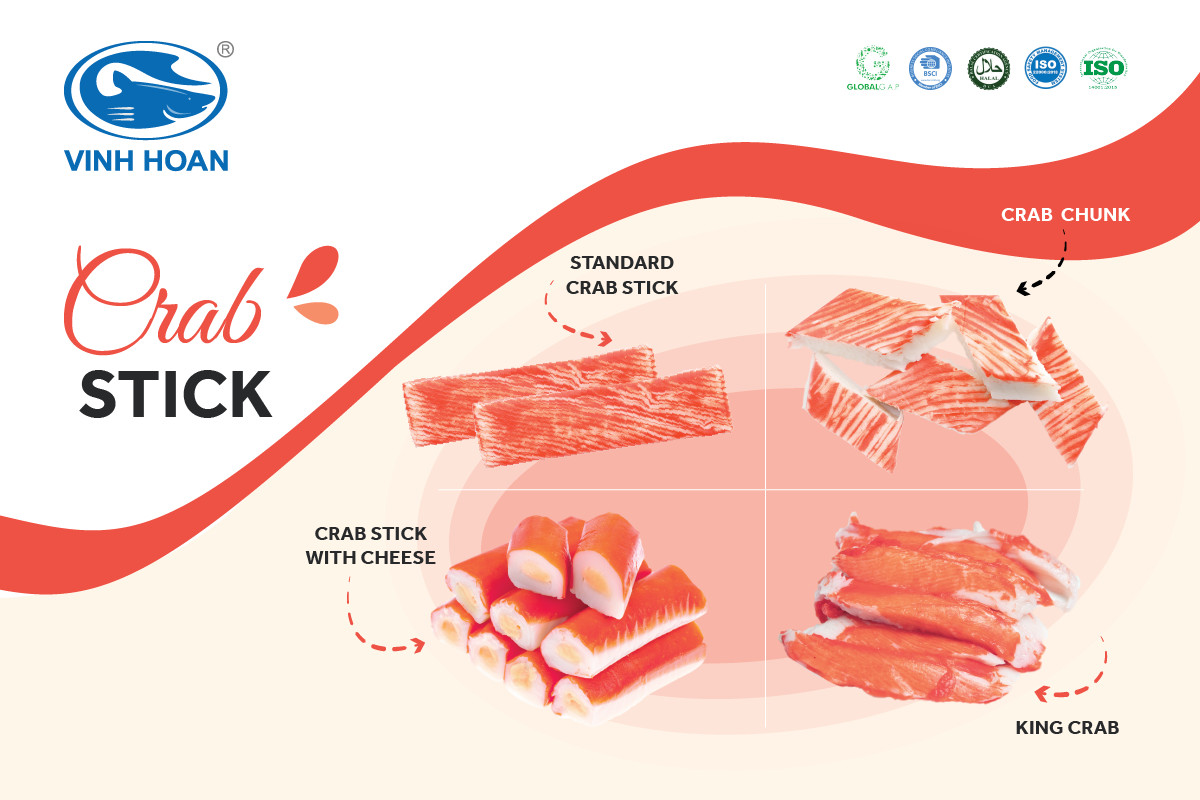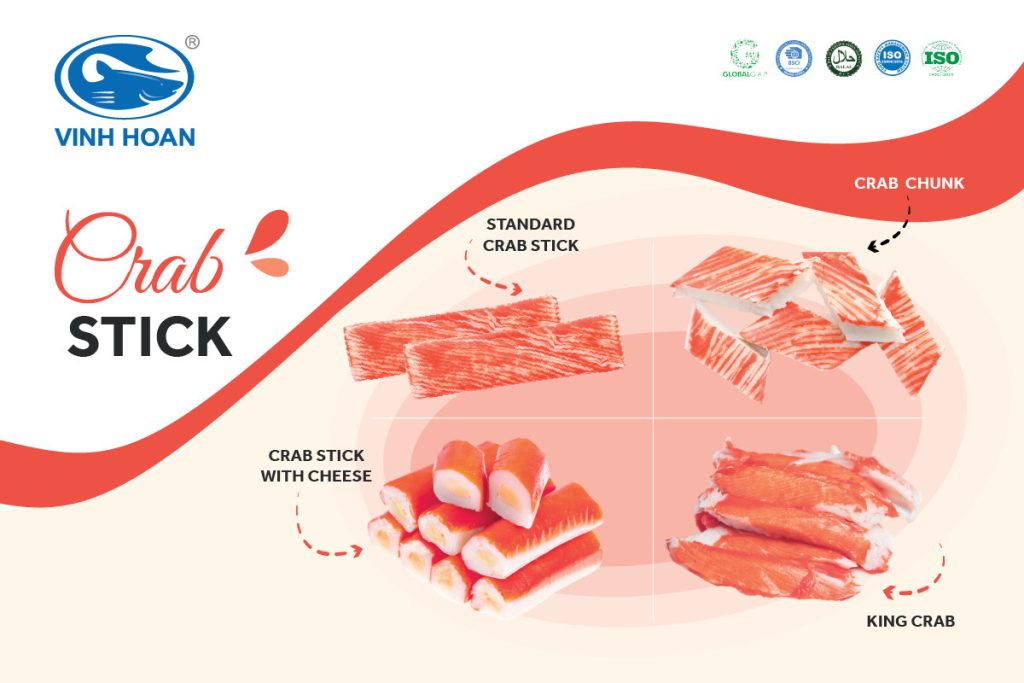 PANGASIUS SURIMI: SMART SEAFOOD SOLUTION FOR MORE PROFIT
At our company, we understand that every business has unique requirements, and we strive to provide tailored solutions that meet your specific needs. Our customizable size options allow you to align our crab surimi precisely with your business requirements. We can accommodate your preferences, whether you need more significant portions for dishes or smaller portions for appetizers or sushi rolls. This flexibility empowers you to create menu offerings that perfectly cater to your target audience, enhancing customer satisfaction and loyalty. 
Are you looking for a surimi where to buy that can boost your profits? Look no further! At Vinh Hoan, we offer a diverse assortment of surimi forms and styles with the flexibility and performance you need to develop unique and flavorful menu items. All our states pass a stringent pasteurization process and allergen control program.