Positive Outlook: Pangasius Exports Market Set to Thrive
27 July 2023
In the foreseeable future, Pangasius exports are predicted to rebound significantly, driven by the substantial decrease in US inventories. Additionally, the product's competitive pricing provides a favorable advantage amid the current economic challenges.
Challenges for the seafood industry in the first half of 2023
In the initial five months of this year, the Vietnam Association of Seafood Exporters and Producers (VASEP) reported pangasius exports amounting to $841 million, marking a substantial 30% decline compared to the corresponding period last year. Notably, the two primary markets for Vietnamese pangasius, China and the United States, experienced dramatic drops in imports, plummeting by 38% and 62%, respectively, compared to the same period in the previous year.
Due to the significant surplus in inventory and subdued demand, importers have imposed restrictions on imports or are only willing to purchase at reduced prices. Consequently, this has resulted in a sharp decline in the value of pangasius exports to the United States. However, it is anticipated that as inventories decrease, Vietnam's pangasius shipments to the US will experience a rebound by the conclusion of the second quarter of 2023.
Despite the easing of trade barriers in the Chinese market following Covid-19, the anticipated rebound in market demand has not materialized as expected. China has mainly been boosting its imports of seafood and affordable raw shrimp from Ecuador and India to support its export processing industries. However, domestic demand has not shown a strong recovery signal. The prolonged impact of the Covid-19 outbreak has resulted in many individuals experiencing reduced or lost income, leading them to continue exercising caution in their spending habits, even when it comes to purchasing lower-cost products.
Positive indicators for the fishing industry
However, some economic and political reforms are sending favorable signals to the fish export industry.
Stable Demand in Select Markets:
Despite challenges in some regions, certain markets like Japan, Korea, and Australia have shown stable and consistent demand for Vietnam's value-added processed seafood products.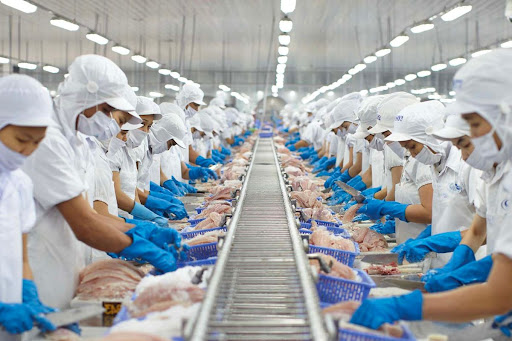 Positive Performance in Specific Areas:
Vietnam's pangasius exports have experienced notable growth in certain countries. For instance, Singapore has seen a significant increase of 19% in pangasius exports, while Germany has shown an impressive surge of 66% in imports. 
Germany stands out as one of the few markets that will see double-digit growth in Vietnamese pangasius imports in early 2023. From the start of the year to June 15, 2023, the value of pangasius shipments to Germany surpassed 17 million USD. Notably, this means 2.1% of overall Vietnamese pangasius export value to other worldwide markets.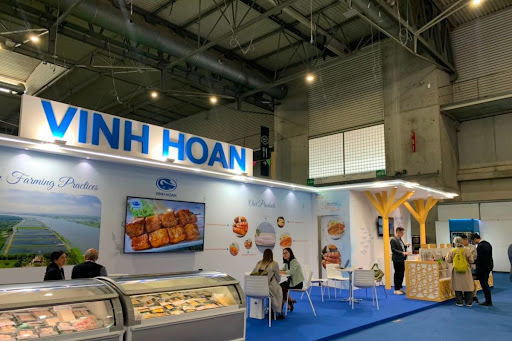 Potential Rebound in the US Market:
Although pangasius exports to the United States faced a dramatic decline due to inventory and consumption issues, projections indicate a potential rebound by the end of the second quarter of 2023 as inventories decrease.
VASEP recognizes the difficulties in making concrete estimates for the years 2023-2024 in the face of present economic and political changes. Despite these concerns, seafood remains an essential product with steady demand in markets.
There have been major adjustments in demand trends for marine products in the context of the Covid-19 outbreak and high inflation. In the short term, demand for high-priced seafood has declined, and this trend is projected to continue. Certain markets, however, continue to show promise for lower-cost commodities such as dried fish, canned fish, fish sauce, pangasius, and fish cakes. These more economical solutions are likely to do better in the current economic climate.