Thrilling October: Visit Vinh Hoan team at Seafood Show Latin America 2023 and China Fisheries & Seafood Expo 2023!
25 September 2023
We are thrilled to announce our participation in two prominent seafood expos: Seafood Show Latin America 2023 and China Fisheries & Seafood Expo 2023. These expos present the perfect opportunity to connect with global seafood experts, discover new market trends, and forge valuable partnerships. Vinh Hoan is proud to be a part of these esteemed exhibitions and invites you to visit our booth.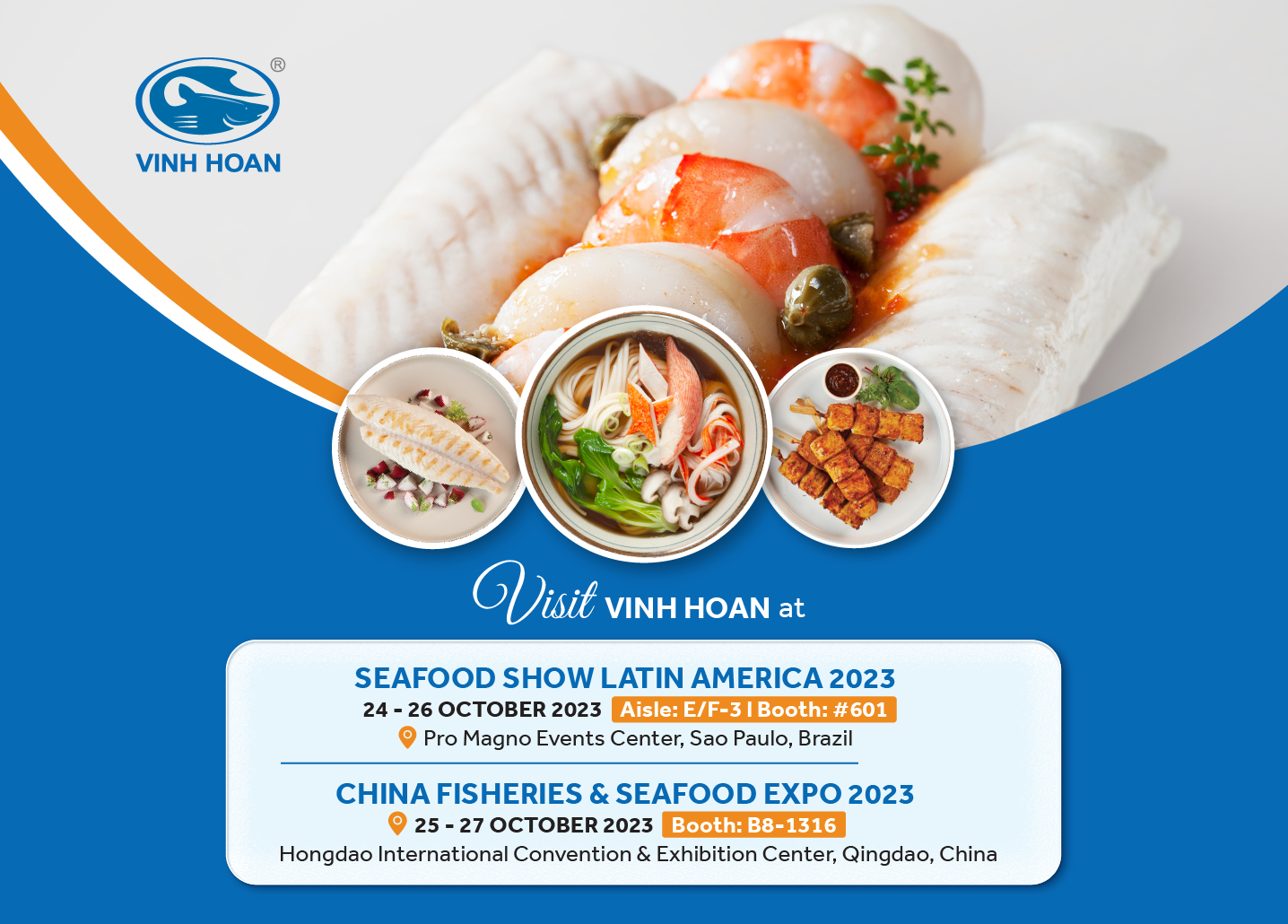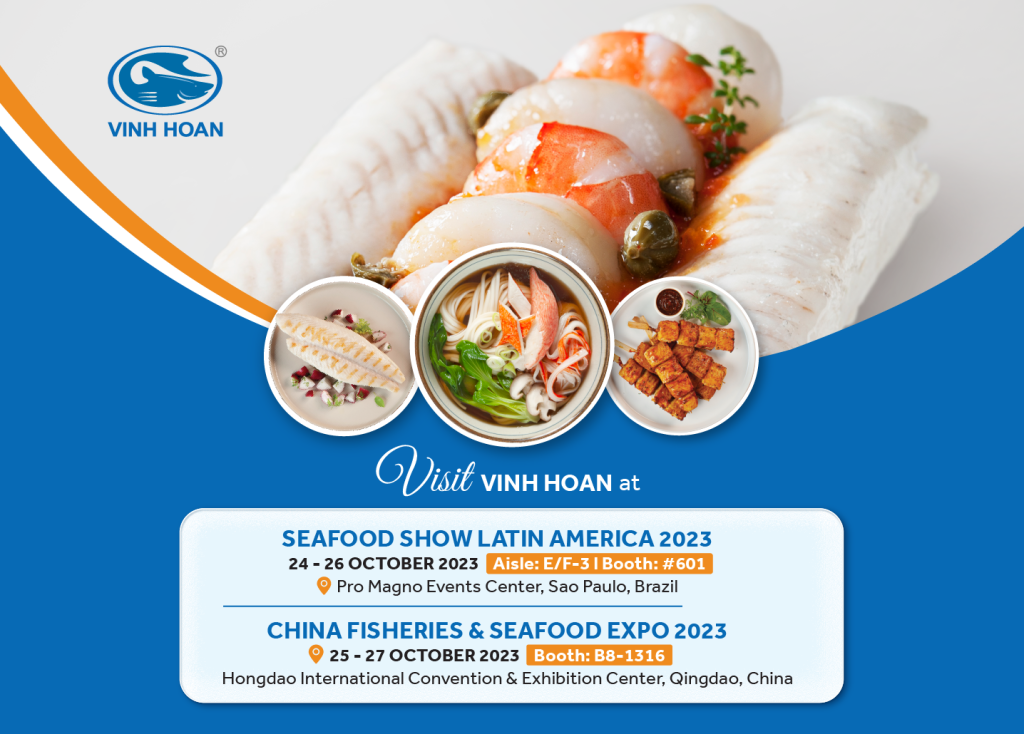 What will you be offered?
Taste the new premium Pangasius creations
Try out our new creation – COCO PANGA, which has a prestigious distinction as a finalist for the esteemed Global Seafood Excellence Award in Barcelona and the Seafood Excellence Asia Awards in Singapore. This is a delectable ready-to-eat pangasius infused with the exquisite creaminess of coconut, delivering an unparalleled taste sensation that sets it apart from conventional offerings.  
Additionally, Vinh Hoan has successfully offered Pangasius Surimi products with delightful flavor, high gel strength, and natural whiteness compared to other seafood-based surimi, delivering a superb dining experience. 
Discover how our circular economy system optimizes resources and minimizes waste
Visit Vinh Hoan's dedicated team to discover firsthand how our circular economy system maximizes resources and minimizes environmental impact along with our sustainable certifications from ASC, BAP, Global GAP. 
Valuable partnerships
As a pioneer in exporting pangasius, Vinh Hoan is unwavering in developing our hatcheries to drive R&D initiatives in genetic breeding, fish vaccination, and circular water systems. Our team will be present at the booths, ready to engage with you and answer any queries you may have, promising to bring a lot of potential value to your business.    
Exhibition information
Seafood Show Latin America 2023
Date: October 24-26, 2023

 

Venue: Pro Magno Events Center, Sao Paulo, Brazil 
Aisle: E/F-3 – Booth: #601 
China Fisheries & Seafood Expo 2023
Date: October 25-27, 2023

 

Venue: Hongdao International Convention and Exhibition Center 
Booth: B8-1316 
Click here to make an appointment for the best services 
Mark your calendars and join us at these exciting expos to experience our interesting products and learn more about our sustainable practices. We can't wait to meet you in person! 
For more information, please contact us directly at info@vinhhoan.com.  
Note: Please ensure to update the necessary information such as dates, venues, booth numbers, and contact details as per your actual participation in the events.