Cream Dory Delights: Vinh Hoan's Expanded Value-Added Product Range
29 June 2023
Vietnam 's cream dory industry is poised for a promising future as it fulfills all the necessary quality, productivity, and sustainable development criteria, positioning itself as a formidable competitor to other seafood and white meat fish species. Amidst a significant shift in the white meat fish consumption market, cod fish and pollock being overshadowed by cream dory fish due to the Russia-Ukraine conflict, Vinh Hoan has been relentlessly expanding its range of value-added products. We have maximized the utilization of processing by-products, resulting in a diverse product portfolio that caters to various culinary preferences of global consumers. Notably, the dory fillet is gradually gaining favor and enhancing its competitive edge in significant markets, outpacing other protein sources.
Convenience and Healthy Meals: Ready-to-Cook Cream Dory in 5 minutes
Global consumers widely recognize Cream dory fillet as a high-quality, sustainable, and competitively priced alternative to cod fish and pollock. Seizing this opportunity, we have made strategic investments in production lines and an experienced R&D team to develop value-added cream dory products that meet the stringent quality standards of importers in Europe and the Americas.
This year, we developed a new product: Coco Panga, a ready-to-cook product offering a creamy coconut flavor that perfectly complements the firm and juicy cream dory fillet. It can be prepared in just 5 minutes. This product has been selected as a finalist for the Global Seafood Excellence Awards held in Barcelona 2023.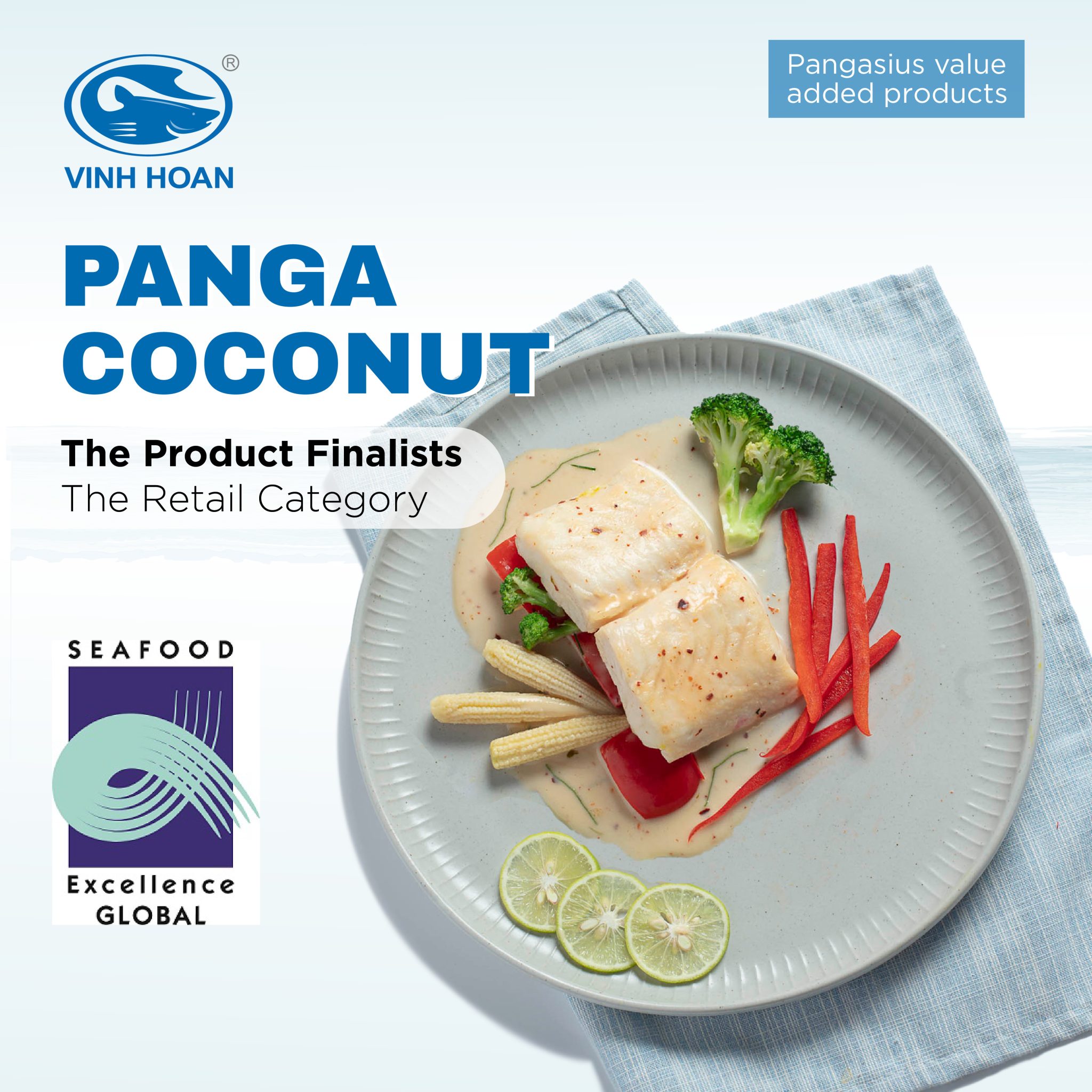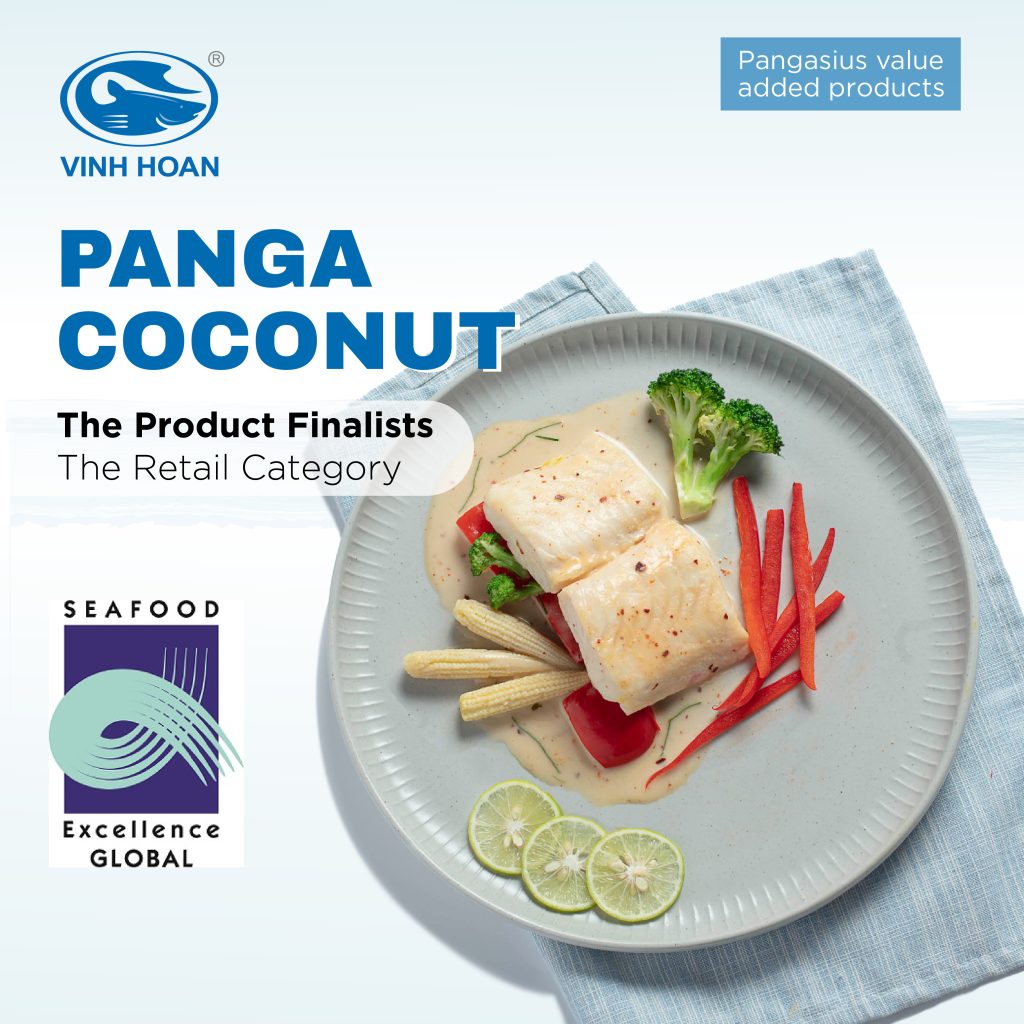 Cream dory Surimi – The new taste of Cream dory
Vinh Hoan's Surimi factory, made from the dory fillet, which has been operational since 2022, has contributed to the larger picture of the company's Zero Waste journey, in which by-products are used as materials for another product. This is also a hot topic of interest and implementation for seafood businesses in Vietnam and worldwide. Vinh Hoan has emerged as one of the pioneering companies in this green transition trend.
With advanced technology and high-quality raw material cream dory fish, we offer Surimi products with a delightful flavor, high gel strength, and natural whiteness compared to other seafood-based surimi. It provides an excellent culinary experience. It can be confidently stated that we are one of the leading entities in the Vietnamese seafood industry, successfully producing high-quality dory fish Surimi. Our dory fish Surimi optimizes the low saturated fat content criterion, offering delicious and healthy products and nutritional value. With an experienced R&D team, we promise to bring a diverse range of Surimi products to the market, meeting consumer expectations for quality, flavor, and nutritional value.
We continue solidifying its industry-leading position by constantly developing new products, and spearheading sustainable growth trends. Don't miss out on this opportunity to explore our diverse portfolio of value-added products, collaborate, and embark on a new journey of flavor, innovation, and healthy nutrition.