Vinh Hoan and BASAmaster sponsored "Chợ Nghĩa Tình" program organized by Ho Chi Minh City Youth Union
06 October 2021
Supporting workers to meet in blocked areas in Ho Chi Minh City due to COVID-19 infection cases, Vinh Hoan Corporation sponsored 50 boxes of products for the program "Chợ Nghĩa Tình" organized by Ho Chi Minh City Youth Union coordinated with the Department of Industry and Trade to organize.
"Chợ Nghĩa Tình" is a pioneering project to apply information technology, support disadvantaged people in the blocked area, buy goods online on the channel: http://chonghiatinh.vn/ daily with a large quantity of goods. diversify, meet the needs of the people.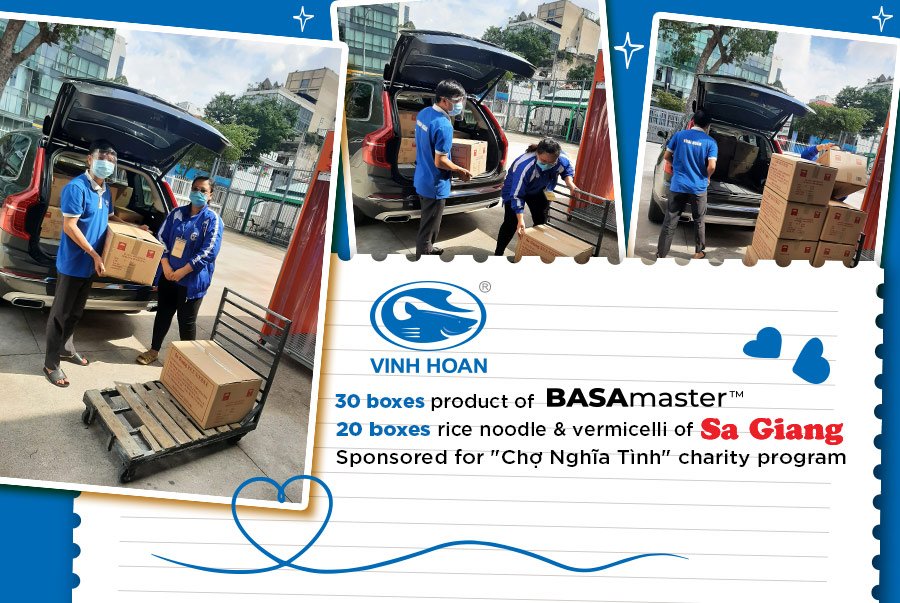 Sponsoring the program, Vinh Hoan together with BASAmaster brand and Sa Giang company sponsored 30 boxes of BASAmaster products and 20 boxes of Sa Giang dry noodle and noodle products.
The project has been successfully piloted in Hoc Mon and Binh Tan districts and has received many positive feedbacks as a bridge connecting sharing and community responsibility. Following that success, the project continued to be upgraded to be deployed in Thu Duc City and 21 districts in Ho Chi Minh City.
The Covid epidemic in Ho Chi Minh is still complicated, since the past 3 months, the economy has faced many difficulties, especially for unskilled workers and poor workers. Vinh Hoan joins hands with units to share difficulties not only with the frontline but also with people and poor workers in Ho Chi Minh City who are implementing social distancing due to the COVID-19 epidemic.