VINH HOAN RETURNS TO SEAFOOD EXPO ASIA 2023 IN SINGAPORE! JOIN US FOR A MEET AND GREET
17 August 2023
Vinh Hoan's team will return to Singapore in September to participate in the Seafood Expo Asia 2023 at booth H26 from 11 to 13 Sep 2023. This gathering allows us to continue building connections, gain shared comprehension, and explore potential collaborations.
We seek meaningful interactions with a multitude of customers and partners. Our primary objective is to widely disseminate information about our brand and products, with a special focus on collaborative support, aimed at delivering comprehensive solutions for businesses.
Making a triumphant return to the Seafood Expo Asia 2023, Vinh Hoan proudly presents our signature products crafted from Pangasius, bearing prestigious certifications from across the globe.
Event information: 
Seafood Expo Asia 2023
What is for you at our booth?
A diverse range of samples for your exploration.

Engage in detailed, direct discussions regarding frozen pangasius fillets, value-added pangasius, and any other products piquing your interest.

Our team boasts a wealth of expertise in pangasius, seafood, and the food industry. Meet us in person to explore how we can assist in boosting your sales and providing the most up-to-date market insights.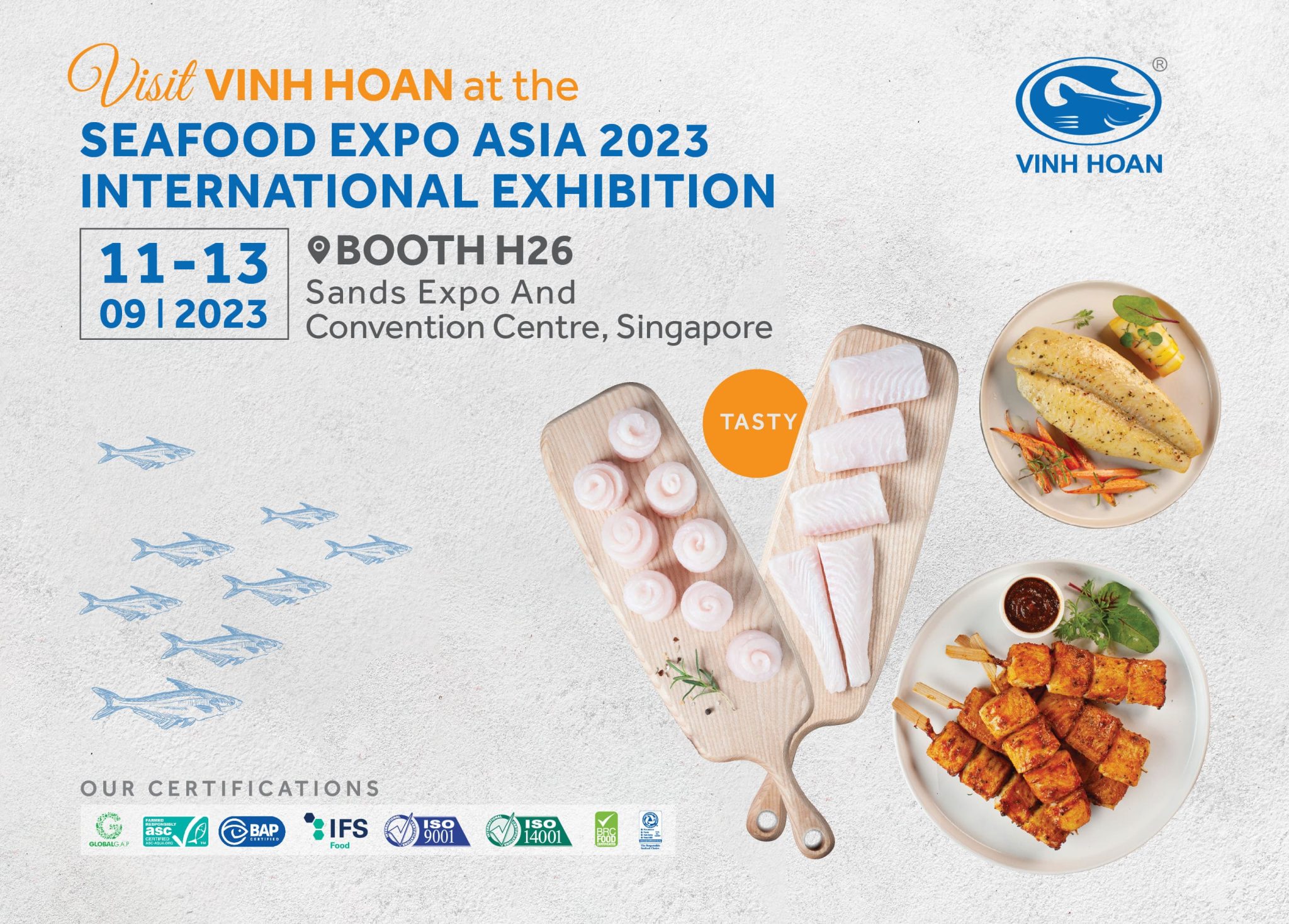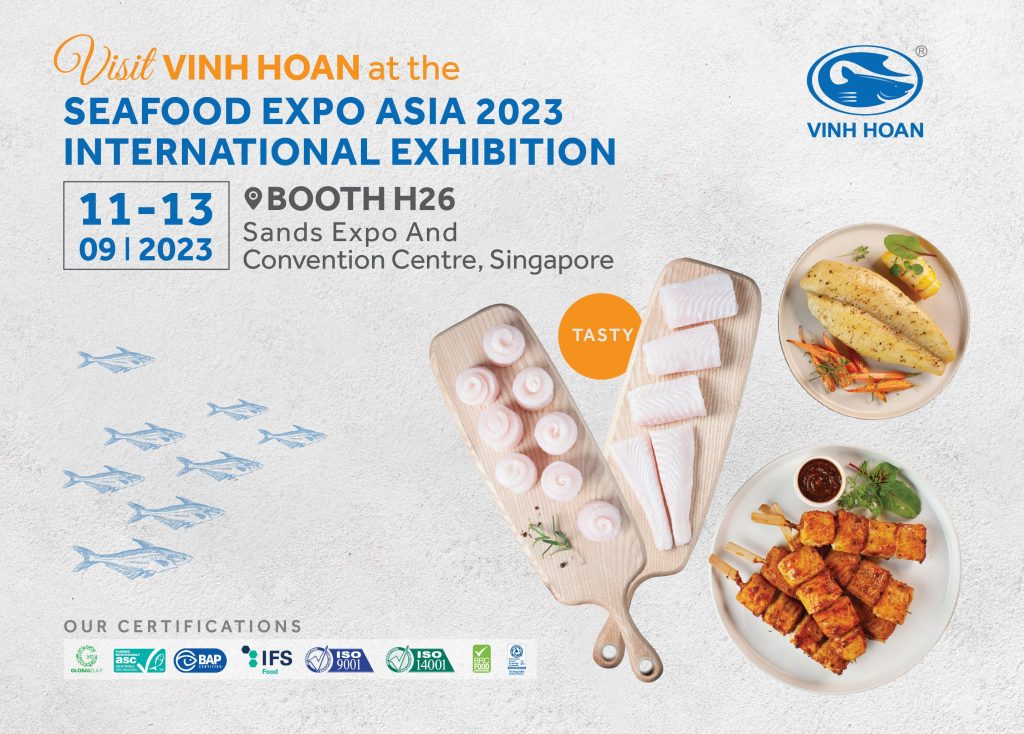 About Vinh Hoan
Vinh Hoan leads the way in technological advancements for Pangasius. We take pride in being Vietnam's inaugural corporation to achieve ASC certification, along with other pivotal industry-recognized farming certifications. Currently, all our farming areas have ASC, BAP, and Global GAP certifications. Moreover, we're in the process of establishing a cutting-edge hatchery complex, serving as a nucleus for pioneering innovations in farming, driven by ongoing R&D endeavors in genetic breeding selection, fish vaccination, and enhancing circular water systems.
About Seafood Expo Asia 2023
Seafood Expo Asia is a trade event where buyers and suppliers of seafood from around the world come together to network and conduct business in the lucrative Asia markets. The exposition is produced by Diversified Communications.