Sustainable Aquaculture Excellence: Vinh Hoan at the Forefront
12 August 2023
Recent research reveals an 85% decrease in wild fish needed to produce a kilogram of farmed fish over two decades, highlighting progress in sustainable aquaculture. As a leader, Vinh Hoan innovates in farming to protect the environment and ensure product quality.
What is Sustainable Aquaculture? 
Sustainable aquaculture encompasses a holistic approach that prioritizes environmental, economic, and social aspects to enhance the capacity and efficiency of the aquaculture sector.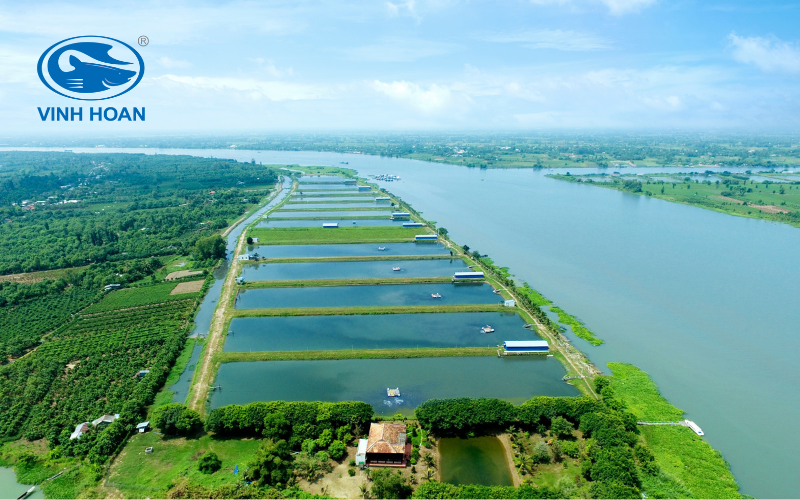 Aquaculture sustainability includes:
Environment: Eco-friendly practices for biodiversity.

Economy: Profitability with responsible resource use.

Social: Community benefits and worker well-being.
In the pursuit of sustainable aquaculture practices, a paramount focus lies in minimizing environmental impacts. The key to achieving this is the development of suitable technology that adheres to eco-friendly principles.
Advancing Eco-Friendly Aquaculture through Technology:
Cutting-edge technologies like microbial and nanotechnology applications hold promise in reducing environmental pollution.

Holistic methods such as multi-trophic and organic aquaculture promote harmonious aquatic ecosystems.
Harnessing the Power of Renewable Energy:
Incorporating renewable energy sources revolutionizes aquaculture, offering cost-effective and eco-friendly solutions.

Wind-powered water pumps and solar-powered water heating systems are among the techniques to explore.
Reducing Fishmeal Dependency:
Research on waste-to-wealth technologies as feed ingredients can further enhance sustainability.
Embracing Organic Aquaculture:
Organic inputs yield healthy fish, free from pesticides and antibiotic residues for consumer safety.

Addressing challenges and fostering growth in organic aquaculture is essential for a sustainable future.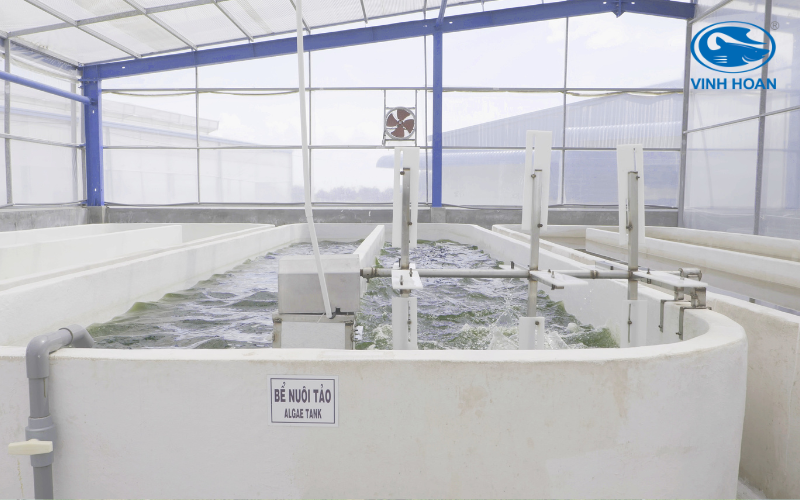 Vinh Hoan: Leading the Way in Sustainable Aquaculture
Initiating Sustainability
Since 2008, Vinh Hoan initiated the transformative "Green Farm" program, a pivotal effort that has paved the way for significant international certifications in Pangasius farming. Over time, aquaculture has proven its capability to provide abundant, sustainable, and innovative food and wellness solutions that are economically viable.
Holistic Approach
Our farming methods are thoughtfully designed to nurture responsible growth within the aquaculture industry. We prioritize three fundamental aspects: environmental sustainability, social and community well-being, and economic stability.
Excellence in Hatcheries
At Vinh Hoan, our hatcheries stand as benchmarks for excellence in the aquaculture domain. Armed with cutting-edge technologies and innovative methodologies, we guarantee the production of resilient and sustainable fish stocks. The hatchery complex operates as a hub of innovation, with a continuous focus on genetic selection, fish health enhancement, fry and fingerling cultivation, and the refinement of circular water systems.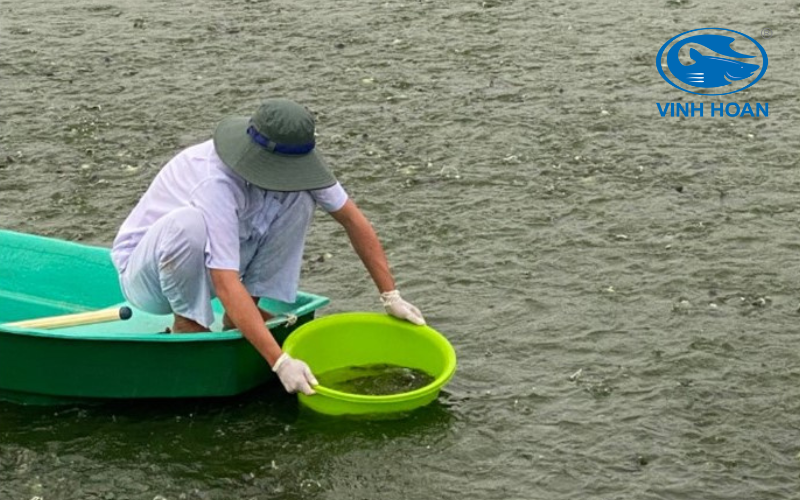 All of Vinh Hoan's Pangasius products are sustainably sourced and fully traceable. Our fish farm is certified ASC, Global GAP, and 4-star BAP. Modern processing plants are certified by BRC Foods, Halal, and BSCI. Our dedicated efforts toward broodstock, water, and feed quality have yielded advancements. Through vigilant breeding oversight, we ensure fish health, uniformity, pathogen-free conditions, and robust survivability. 
This comprehensive approach underscores our commitment to sustainability across all stages of our operations, as we continue to work towards a healthier and more balanced environment.