The Rise of Ready-to-Eat Food: A Convenient Solution in a Busy World
05 August 2023
Market Research Future (MRFR) 's report highlights Ready-to-Eat (RTE) Meals Market Information By Type, Distribution Channel, And Region – Forecast till 2030″; the market will achieve USD 188.0 billion by 2030 at a 10.98% CAGR.
Ready-to-eat food has emerged as a popular choice for individuals seeking convenient and time-saving meal options in today's fast-paced world. RTE foods are fully prepared meals that do not require cooking, cooling, or other preparation before consumption. With an array of options available, these meals have become a go-to choice for those who cannot dedicate hours to kitchen duties.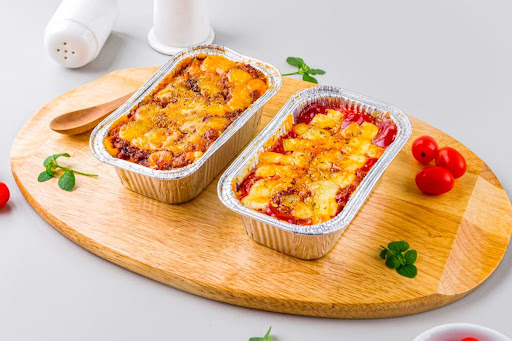 Factors Fueling the Growth of Ready-to-Eat Products
Enhancing Lifestyle and Health Monitoring
One of the primary drivers of RTE food's popularity is its unmatched convenience and time-saving benefits. As the demands of modern life increase, individuals find it challenging to dedicate time to cooking elaborate meals. Ready-to-eat food provides an efficient solution for busy schedules or limited culinary skills, making it ideal for commuters, travelers, and individuals with unpredictable routines.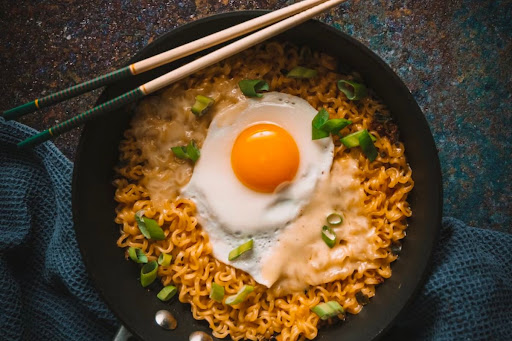 This wide array of choices allows consumers to find foods that suit their needs and preferences. Additionally, the availability of detailed nutritional information on ready-to-eat food packaging empowers health-conscious individuals to manage their calorie intake and make informed choices.
Ready-to-Eat Food Impacts Women in the Workforce
For women who work, ready-to-eat food has become a game-changer. As more women participate in the workforce and take on multiple roles and responsibilities, time-saving solutions like RTE meals have gained prominence. Working women often face time constraints, and ready-to-eat food offers a practical solution, saving them from laborious meal preparation after a long day at work.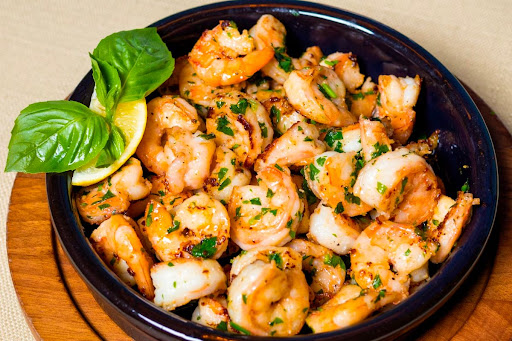 The convenience of ready-to-eat food also helps reduce stress for working women. Instead of worrying about cooking meals from scratch, they can rely on these hassle-free options to have a quick and nutritious meal, allowing them to focus on other aspects of their lives.
Vinh Hoan's New Taste of 2023: Ready-to-Eat Fish 'COCO PANGA & LOTUS PANGA
In the dynamic world of the ready-to-eat market, Vinh Hoan has been at the forefront, continuously researching and launching nutritious and delectable products crafted from pangasius.
Globally, Cream dory fillet is well-regarded as a top-quality, sustainable, and cost-effective alternative to cod fish and pollock. Capitalizing on this recognition, we have strategically invested in production lines and a skilled R&D team to create value-added cream dory products that meet the stringent quality standards of importers in Europe and the Americas.
This year, we proudly present our latest creation: COCO PANGA, a ready-to-cook product with a delightful creamy coconut flavor that perfectly complements the firm and juicy cream fillet. Additionally, LOTUS PANGA features an exciting twist with the addition of lotus root – a cherished rustic dish among Vietnamese people. Preparing this delectable dish takes just 5 minutes.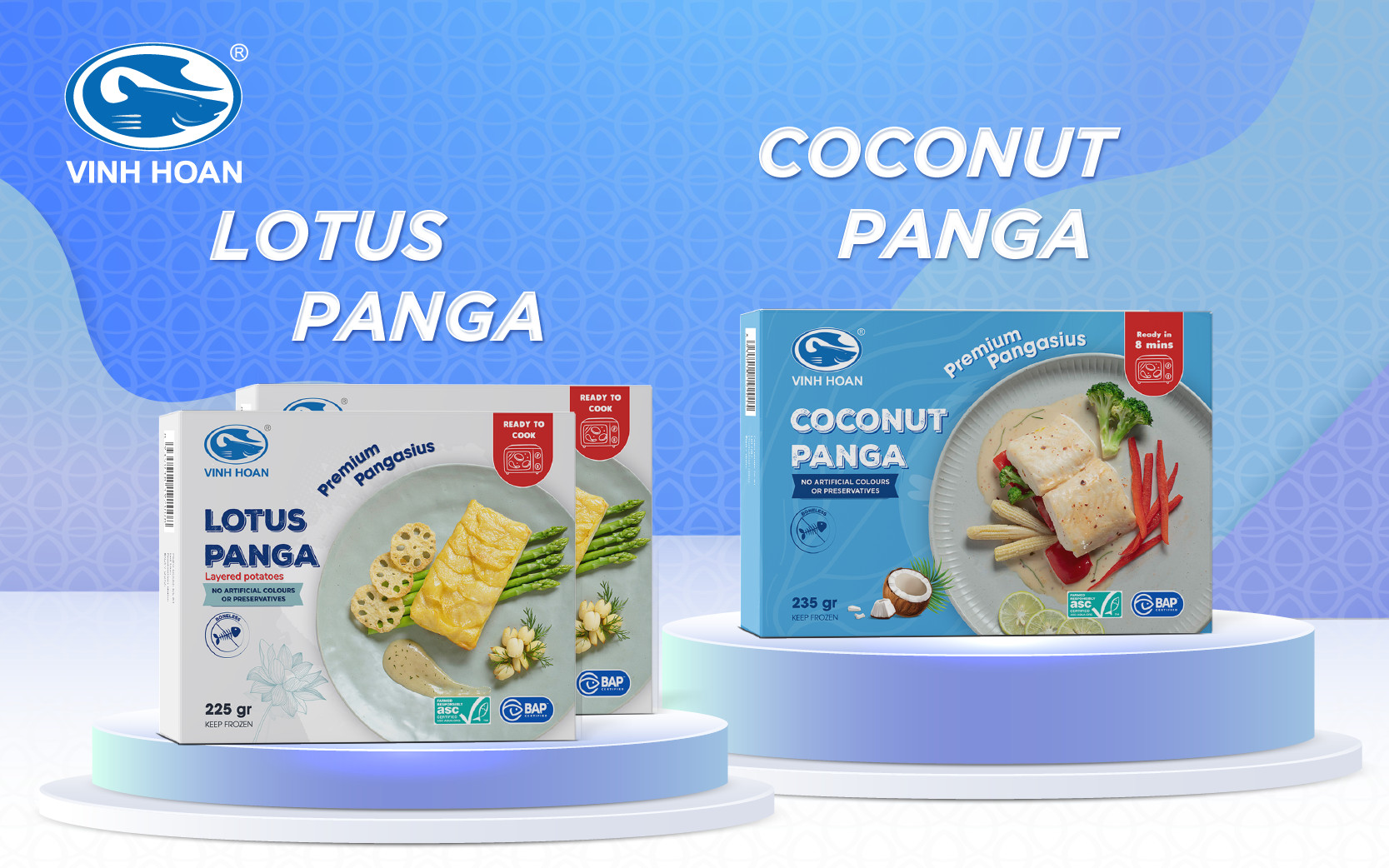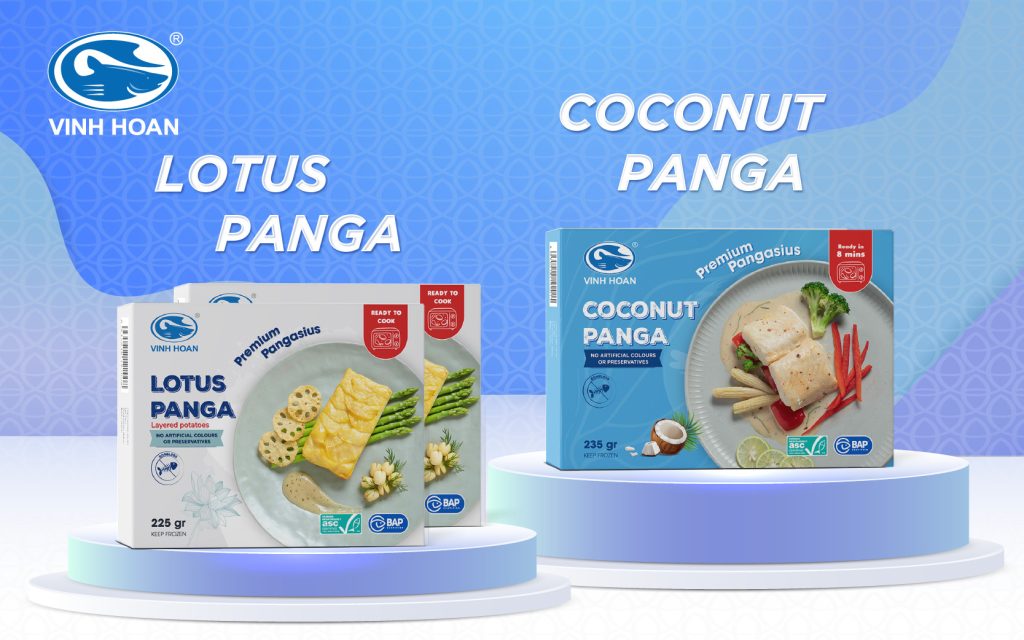 Beyond taste, we prioritize nutrition to cater to our customer's well-being. Advancements in food processing and preservation techniques have also contributed to the availability of healthier ready-to-eat options. Fresh ingredients can be carefully preserved, ensuring that essential nutrients and flavors are retained.
We maintain our industry-leading position by consistently inventing new products and driving long-term growth trends. Don't pass up this chance to learn about our varied line of value-added goods, cooperate, and embark on a new flavor, innovation, and healthy nutrition adventure.